Welcome to the BrewPi Store!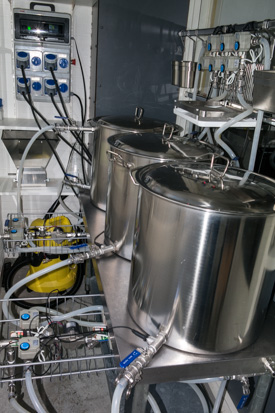 We used to only offer brewing electronics, but when we had to solve our own HERMS puzzle, we saw the need to set ourself a new mission!
Everything you need in one place!
Our end goal is to offer a HERMS setup as a complete kit. We already offer HERMS coils, kettle inlets, dip tubes, filters, heating element enclosures, tubing, camlocks and more.
Custom parts to make things better and easier to install.
Of course we looked at TheElectricBrewery.com for inspiration, everybody does. But we also saw a few points where Kal's setup could be improved.
By not limiting ourselves to standard parts and designing custom parts where we saw a need, we can offer an easy to build kit with great performance.
Take a look at our heating element enclosures, OneWire threaded temperature sensors and kettle inlets and outlets.
Even with standard products, we let our suppliers customize them to meet our requirements. For example, our camlocks have a higher flow rate, a smooth inside and silicone sealing.
Shipping and discounts
We ship our products worldwide and you can get a quick shipping estimate by entering your postal code in the shopping cart.
International shipping can be expensive, but we want to help you out. We'll pay up to €15 of your shipping costs if you order over €250!