Heating Elements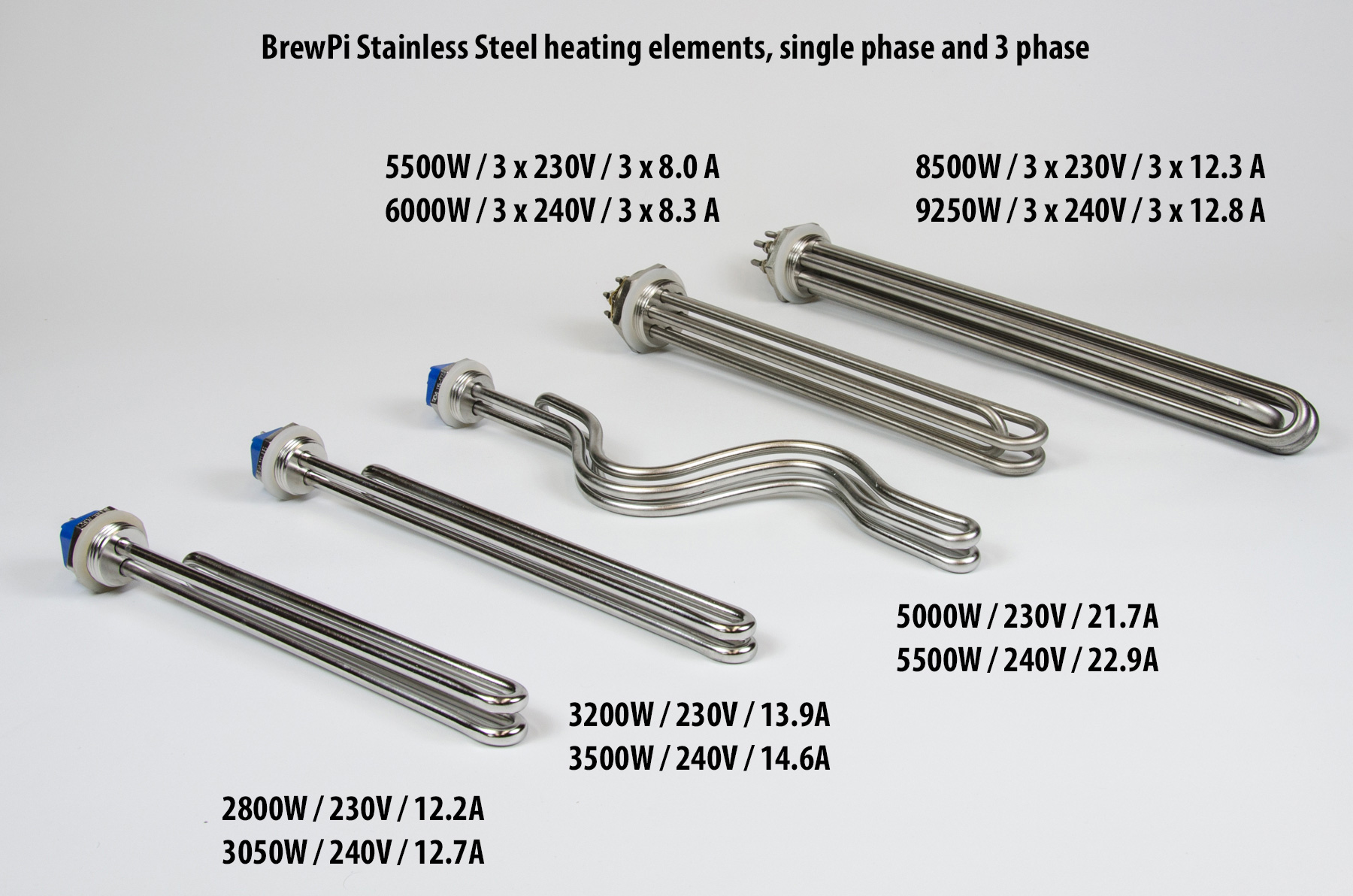 We offer 5 different heating elements for different kettle sizes and electrical circuits.
All our heating elements are entirely made from stainless steel: no rusting! As you can see the elements are smooth and shiny, making it easy to keep them clean.
For the single phase heating elements, we offer stainless steel enclosures to mount them nicely in your kettle. The 3 phase heating elements come with a plastic enclosure (we're working on a stainless one).
Don't forget to also order a locknut for your heating element. We offer custom stainless locknuts with a smooth face for a good mount and easy cleaning.